Services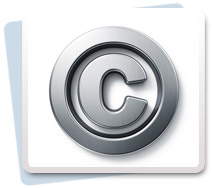 Our focus on high quality services emphasising pragmatic and timely advice extends to all areas in which we practice.
We focus on advice in the field of innovation. This is our core business.
We can assist with advice on, and have expertise in relation to: -
Creation, registration, prosecution and enforcement of all type of Intellectual Property - patents, trademarks, copyright, designs, circuit layouts, plant breeder's rights, trade secrets/confidential information, trade practices/passing off.
Technology transfer, licensing & commercialisation.
Research and development, research consortia, Cooperative Research Centres.
Joint ventures and spin off company agreements.
Ownership, assignment and licensing agreements.
Marketing, merchandising, advertising agreements.
Information Technology - computer software and hardware.
Intellectual Property portfolio management, due diligence and audits.
Franchising and distribution agreements.
Business structuring and corporate governance advice.
Distribution and manufacturing agreements.
IP aspects of acquisitions and disposals.
Brand protection and anti-counterfeit strategies.
Domain name registration and dispute resolution.
Trade practices advice and compliance issues.
Regulatory approvals and compliance programs and advice.
E-commerce, domain names, online and internet contracts.
Funding and grant agreements advice and applications.
Employment Law.
Our practical experience in these areas extends over a broad range of industries and technical fields. Our practice is integrated. We are able to advise, establish, register, prosecute, commercialise and enforce.
Our focus is on practical solutions and advice through all stages of growth and development.