People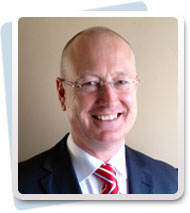 Julien Uyttenhove B.Sc., B.A., LL.B., LL.M (Intellectual Property)
Principal Lawyer
Registered Patent Attorney (Aust & NZ)
Registered Trade Marks Attorney
Phone: +61 3 5221 2699
Mobile: 0411 219 768
Email: ju@innovatelegal.com.au
Julien Uyttenhove is the Principal Lawyer of Innovate Legal and is a Commercial, Intellectual Property and Technology lawyer. He is also a Registered Patent and Trade Marks Attorney. Julien's qualifications include the degrees of Bachelor of Science, Bachelor of Arts, Bachelor of Laws and Masters of Laws specialising in Intellectual Property.
He has experience drawn from a variety of environments including employment in boutique firms through to partnership and in-house positions. This wealth of experience includes areas such as creation, registration, prosecution and enforcement of all type of Intellectual Property - patents, trademarks, copyright, designs, circuit layouts, plant breeder's rights, trade secrets/confidential information and trade practices/passing off, as well as technology licensing, research contracts, software development and licensing, publishing contracts, trade mark licensing, franchising, patent and trade mark disputes, telecommunications, internet service providers and energy and resources.
His practice focuses on Intellectual Property, Information Technology, Science and Technology Commercialisation, franchising and general commercial legal advice.
Julien has extensive experience in Intellectual Property and its use in commercial and corporate settings in a variety of commercial and legal roles in both public and private settings including for government bodies and departments, major brand labels, universities, hospitals, research consortiums, Co-operative Research Centres and for businesses and individuals.
Julien may also be contacted on his mobile no. 0411 219 768 or by email at ju@innovatelegal.com.au

Geraldine Nolan
Administrative Manager
Phone: +61 3 5221 2699
Email: gn@innovatelegal.com.au

Geraldine joined Innovate Legal in 2016 and manages the range of administrative and financial functions as well as documentation and records matters relevant to the delivery of high quality legal services and supporting the operation of a successful legal firm.